CheckinLink®
"Child Check-In" Child Check-in Security System!
Our CheckinLink® module provides a complete, web-based check-In system.
There is no limit to the number of children, parents or guardians on the system.
Parents can check-in their child, and have a secure means of ensuring only
someone authorized will be able to pick-up their child later. Check-in can be
accomplished with our mobile APP, touchscreens or by the traditional keyboard approach, and
labels for the parent and child are printed with a standard DYMO label printer.
Churches can optionally track check-in times and locations, and gather visitor
check-in data too! CheckinLink is included and integrates with our Church MemberLink program.
Contact us today to see a free demo!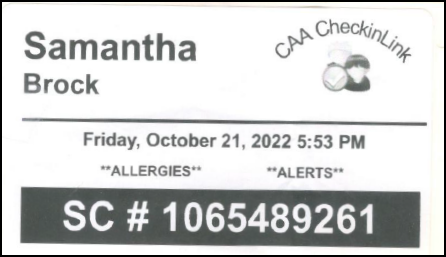 Child Check In Label Example: